What is a Pawn Shop?
A pawn shop is an establishment where you can either  pawn or sell your items of value, for fast cash.  In addition, the items
that are on the sales floor, are quality items, priced according to their current market value, and condition it is in.
What is a PAWN LOAN?
These are also known as secured, or collateral loans.  Meaning, your item's value is what determines the short-term loan's amount.  For the duration of the loan, the item is kept safe and secure in their facility, waiting for your return.  And, when you pay the principal, plus interest due, you, in turn, are handed back your valuables.
All of the above are valid questions if you have never been in one, or used their services.  Let's take a deeper dive at exactly what we are talking about.
Here's How Pawn Loans Work:
PAWN SHOPS offer secured loans or pawn loans to people with items of value that can be used as collateral. When you pawn an item, you are giving your items to the pawn shop to hold for the cash that you receive. Pawn loans are generally short-term loans, and can vary on the length of their terms from 90 – 180 days.  During that time, you have agreed to pay back the loan, plus the interest accrued.  If the pawn loan is not satisfied by the last day, the customer can opt to relinquish the valuables to the store, or pay just the interest to extend the loan.
Pawn Loans Advantages
Unlike banks and other types of lenders, the pawnbroker does not report the defaulted pawn loan on the your credit report.  Nor do you need to provide proof of employment, proof of income, or have a credit check ran.  Most importantly, there is no waiting for a loan approval, like you do with a bank.  Thereby, pawn loans are provided by a private lender, allowing the loan itself, to be protected by the right of privacy, and they are not reflected on or against your credit.
A Pawnbroker's Risk
The other factor the pawnbroker has to assume before committing to a pawn loan is to determine whether or not the said client will come back to redeem the item. This is important in the event of an item such as electronics is pawned. Electronics generally hold minimal value if dealt with a wholesale rate when compared to retail cost. So it is imperative for the pawnbroker to consider all the odds of buying that item.  This includes the amount that is to be offered for the pawn loan and the price that could be asked for the item, if the loan defaults.
Precious items such as jewelry, gemstones gold and silver metals often fetch handsome values for pawn loans and sale. The pawnbrokers mostly pay out the best prices for such items since these are easy to sell and pledge items. Many pawnbrokers have started different loan programs to appeal to different segments of the society.
In Arizona, pawn shops licenses are renewed on the 1st of every year, by the Sheriff's Office of that county.  Under the Judicial Enforcement Department, every Arizona pawn shop is reviewed of their compliances prior to receiving approval.
All pawn shops are required to turn in their receipts of items taken in to the police precinct.  This is to ensure that items bought and pawned at their shops are not reported as stolen property.  Under the jurisdictions of states, it is mandatory for the pawnbroker to keep a record of time, places and the visual record such as a snapshot of the client. This helps to keep track of the persons and the items.
All Arizona pawn loans can be for no less than 90 day contracts.  They can exceed 90 days, but must be so noted and added to the contract.
If the pawn shop has a Federal Firearms License, they must comply with all the laws regarding firearms and pawn shops according to the Federal Bureau of Alcohol, Tobacco and Firearms as well.
B & B Pawn and Guns is a licensed Federal Firearms Licensee.   License #9-86-013-02-4H-12035.
Mesa & Tempe's Most Reliable Pawn Shop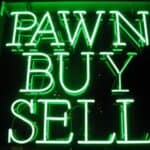 B & B Pawn and Gold has recently started short to medium term pawn loan extension programs for the students of ARIZONA STATE UNIVERSITY.  The students can have short or medium term pawn loans against their items like laptops, MP3 players, iPads and iPods. The terms and condition of the pawn loans are also slightly easy to go with such trades compared to general business trends.
So if you are looking for a short to medium term pawn loan against a valuable item that you possess. Perhaps you are willing to get paid the best price for your used items. Visit B & B Pawn and Gold, first in order to have a free appraisal of the value and the amounts we can provide for a pawn loan or an outright sale.
Tags:
lender
,
pawnbroker
,
short term pawn loan